Professional teeth cleaning twice a year can reduce your risk of tooth decay, gum disease, and root canal infections.
The gentle, thorough cleanings provided at the Rockville, MD, practice of Drs. Victor Siegel and Aviva Kramer can keep your smile healthy.
Why is it so important to schedule this general dentistry treatment every six months at the dental practice of Victor R. Siegel, DDS?
Maintain a Healthy, Bright Smile with Regular Teeth Cleanings
Without professional dental care, plaque and tartar can eventually lead to decay and serious gum disease. Even if you brush and floss daily, it is still essential that you schedule regular dental cleanings at our Rockville, MD, practice.
Our dentists and dental hygienists conduct extremely thorough but comfortable cleanings to remove harmful substances from each tooth and keep your smile looking and feeling healthy.
After your cleaning, we will also provide tips to help you maintain your oral health at home.
Schedule a Routine Cleaning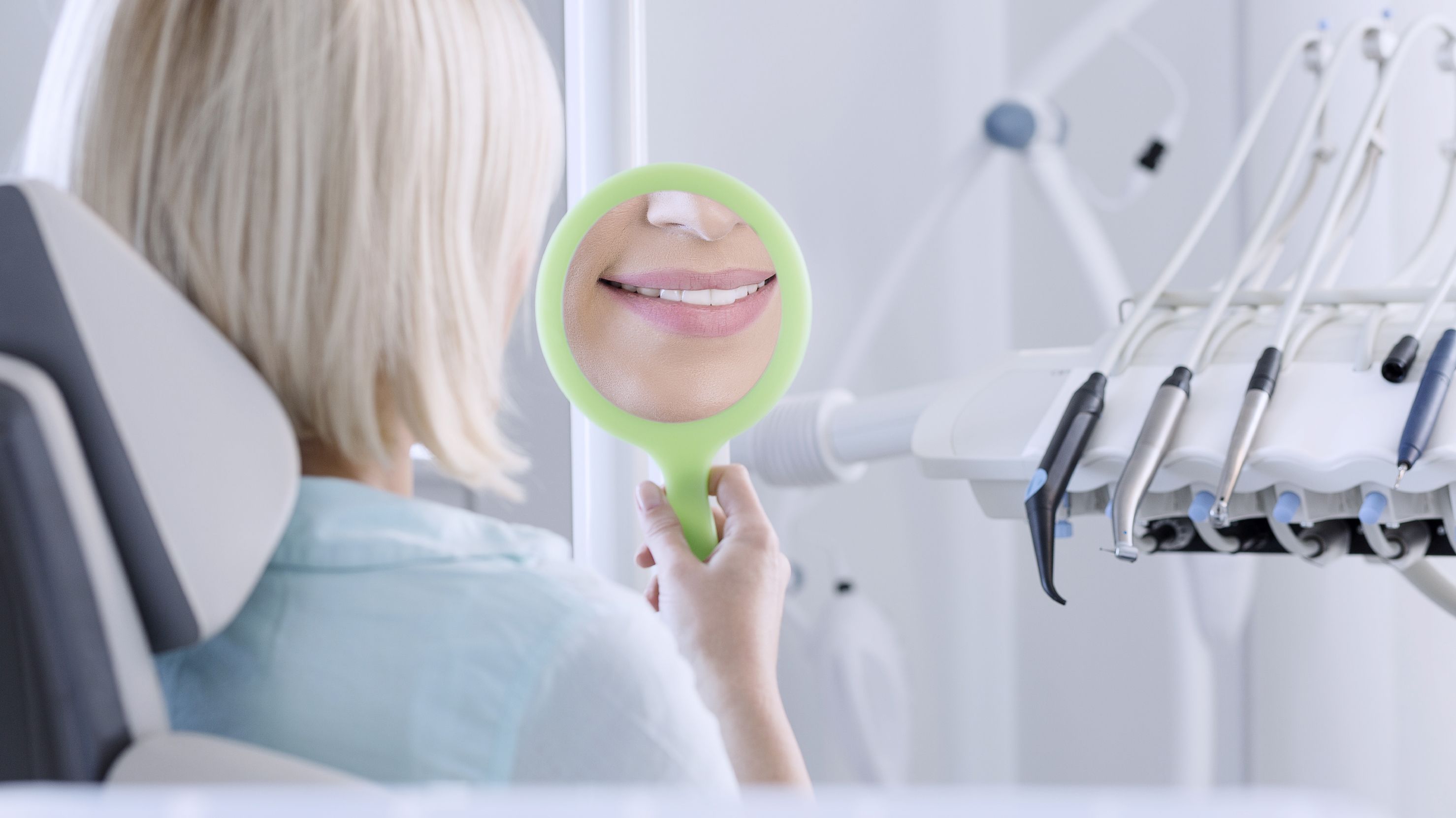 "Every time I come, I'm extremely relaxed."
I Brush and Floss At Home
Isn't That Good Enough?
Even if you brush twice a day and floss every night, you still need to see a dentist to have your teeth professionally cleaned every six months.
Over time, the bacteria that live in your mouth can build up in hard-to-reach areas or underneath the gum line. Bacteria build-up can form plaque that can turn into harmful tartar, which is nearly impossible to remove from your teeth without professional help.
Dentists and hygienists use special tools to gently scrape each tooth and eliminate stubborn plaque and tartar. They also use a special polish to help your smile shine at the end of your cleaning. Routine cleanings also allow our team to scan for cavities and other dental concerns that might require treatment.
I have been going to Dr. Siegel for the past 20+ years. He is an excellent dentist. He is very thorough and has an exceptional staff.
View On Google
Staff is courteous and knowledgeable. Office is up to date with the latest equipment. All COVID precautions are maintained. Caps are done on premises while you wait.
View On Google
How Often Should I Schedule a Teeth Cleaning?
It is recommended that you visit our state-of-the-art Rockville, MD, practice at least once every six months. Children will definitely benefit from this routine care because they can be more prone to decay than adults.
However, if you have a history of recurring decay, or if you have been diagnosed with gum disease, more frequent visits to our Rockville practice may be needed. In these cases, we may recommend up to four visits per year.
Dr. Siegel and Dr. Kramer typically recommend having digital x-rays taken once a year. These low-radiation x-rays provide precise, 3-D images to help us find and diagnose dental conditions.