Professional Dental Cleanings Are Essential for a Healthy Smile
Without professional dental care, plaque and tartar can eventually lead to decay and serious gum disease. Even if you brush and floss daily, it is still essential that you schedule regular dental cleanings at our Rockville, MD, practice. Dr. Victor R. Siegel and his team conduct extremely thorough cleanings to remove harmful substances from your teeth to keep your smile healthy. When you come to our practice, you can enjoy gentle, non-stressful care. After your cleaning, we will also provide tips to help you maintain your oral health at home.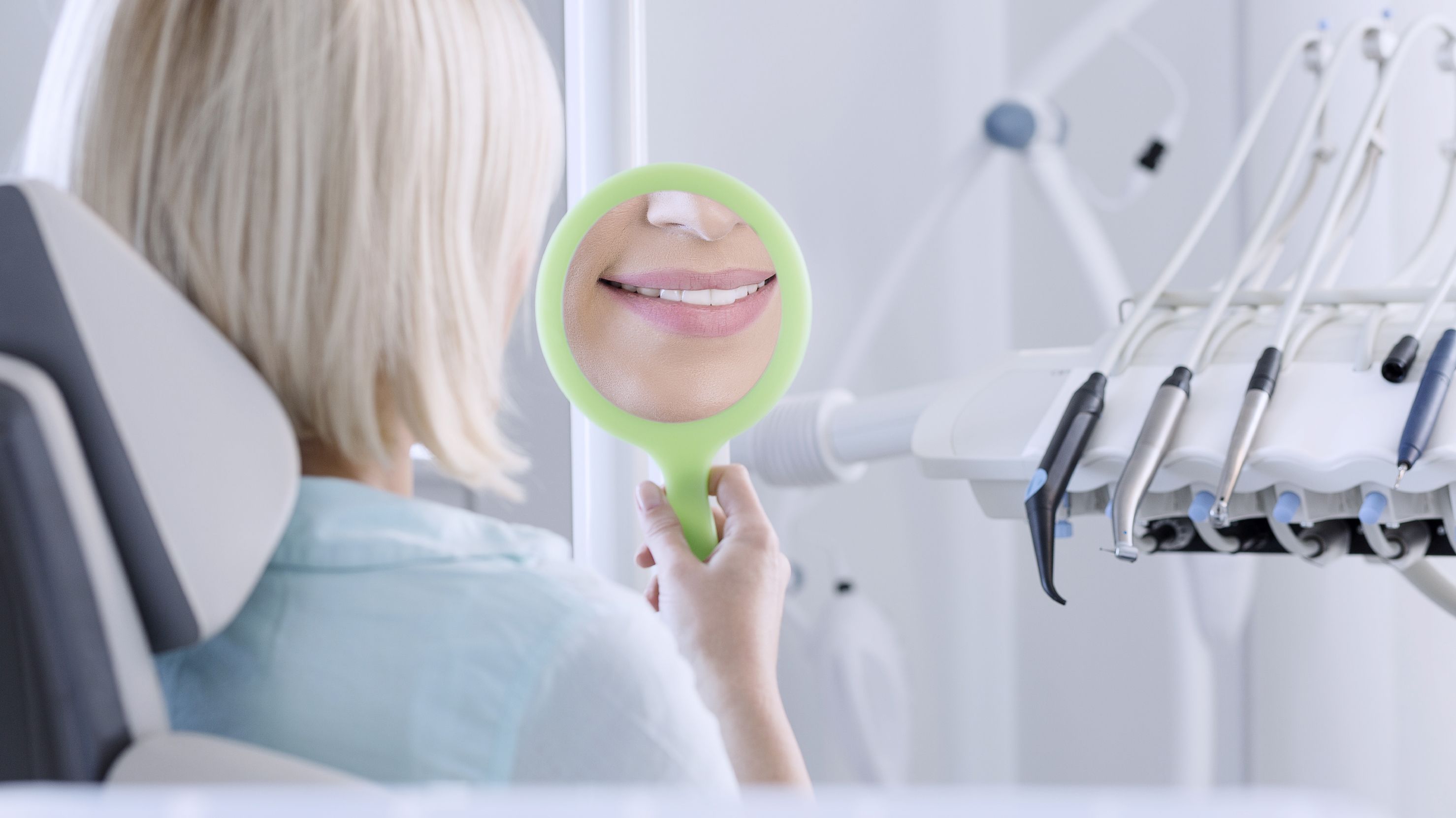 The Importance of Teeth Cleanings
Sugar and other starches are the main sources of energy for oral bacteria. Every time you eat, the natural bacteria in your mouth will use these sources to produce acids that can erode your dental enamel. Over time, the erosion process can affect the deeper layers of your teeth, causing cavities that will require fillings to repair. In other cases, bacteria will adhere to the natural protein layer on the outside of your teeth. As the bacteria build up, a sticky film called plaque will arise. Eventually, the plaque will bond with minerals in your saliva, creating hard tartar.
Although regular brushing and flossing can help to remove bacteria, it cannot fully eliminate the harmful microbes. In addition, only a professional cleaning can get rid of hard, stubborn tartar. To avoid cavities, gum disease, dental discoloration, and other related oral health concerns, it is vital that you receive regular care. During your visit, we can also assess your smile and look for signs of conditions such as oral cancer to protect your overall oral health.
What to Expect during Your Dental Cleaning
Dental cleanings are quick, non-invasive treatments. A member of our team will use a handheld instrument to remove the tartar and plaque from between your teeth and along your gum line. They will work very gently, so the process should not irritate your soft tissues or cause any discomfort. Once your teeth are tartar-free, we will polish them with a special toothpaste that can remove shallow surface stains and smooth your teeth. As with the scaling process, this step will involve negligible discomfort, thanks to our team's gentle techniques. Finally, we will thoroughly floss your teeth.
To avoid cavities, gum disease, dental discoloration, and other related oral health concerns, it is vital that you receive regular care.
As part of our cleanings, we can also provide fluoride treatments. Though these supplements are especially beneficial for children, fluoride can also strengthen adult teeth and help to prevent cavities. Fluoride is an important mineral that strengthens dental enamel in the developmental stages. A fluoride rinse, varnish, or other type of supplement can greatly reduce your risk for decay.
How Often Should You Visit Us for a Cleaning?
Because of the great importance of teeth cleanings, you should visit our practice at least once every six months. Children especially will benefit from this routine care because they can be more prone to decay than adults. However, if you have a history of recurring decay, or if you have been diagnosed with gum disease, more frequent visits may be appropriate. In these cases, we may recommend up to four visits per year. We typically recommend having digital x-rays taken once a year.
Receive a Routine Cleaning
Routine dental care can protect your oral health and beautiful smile for years to come. Contact Dr. Siegel's office to schedule a teeth cleaning today.