Which Patients Are Good Dental Implant Candidates?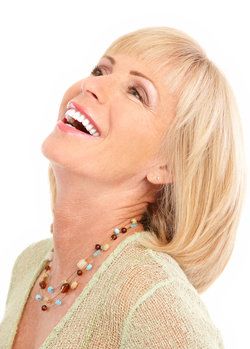 When restoring lost teeth, the best treatment is one that will most closely replace a tooth not just in appearance, but in function as well. In most cases, this makes dental implants the treatment option of choice. Whereas other replacement techniques simply rest above the gums, implants are connected to the jawbone in a similar fashion to the roots of natural teeth. With an implant procedure, you can retain a full smile while anchoring your restorations through the natural support of your jaw.
Unfortunately, not all patients are adequate or immediate candidates for dental implants. If you are in the Bethesda area and require replacement for missing teeth, familiarize yourself with some of the foremost conditions for dental implant candidacy.
Who May Benefit from Dental Implants?
Patients suffering from single or multiple tooth loss can benefit from implants, albeit in different ways. For one or two missing teeth, implants can be installed directly in their place before being capped by dental crowns. Through the support of implants and the realistic texture of a crown, individual teeth can be effectively replaced in both structure and appearance.
For multiple lost teeth, a few implants can be used to anchor larger restorations such as dental bridges or dentures. Typically, these restorations do not have the same benefits as implants, as they are not reinforced by the jaw and do not curb the loss of bone tissue over the years. But by combining the structural support of implants with the comprehensive treatment of a bridge or denture, patients can achieve an optimal tooth replacement solution.
The Importance of Healthy Gums
In order for implants to properly heal after surgery, surrounding gum tissue must be healthy and free of disease. If gums are unhealthy, disease and infection are more likely to develop, resulting in eventual implant failure. To this end, any indication of gum disease should be treated prior to surgery. In milder cases, gingivitis can be diminished through attentive hygiene and professional cleanings. If gum disease has advanced into deeper gingival pockets, however, more direct periodontal treatment may be necessary before implant surgery can take place.
Dental Implants and Bone Tissue
Once a tooth has been lost, its roots are no longer present to reinforce the health of nearby bone tissue. As a result, the jawbone slowly degrades over time in the area beneath a missing tooth. Although this bone loss rarely poses a health problem in and of itself, it can prevent patients from having dental implants installed. This is because implants require a minimum amount of bone to support them, just as real teeth do.
If you do not have the necessary jaw structure to support implants at first, your cosmetic dentist may suggest a bone graft to increase your candidacy. With a grafting procedure, your jaw can be bolstered with tissue from another area of your body, a donor, an animal, or synthetic tissue. Once the graft has integrated with the rest of your bone, you will likely be able to receive dental implants with minimal risk.
Factors that Negatively Affect Candidacy
Even with good hygiene, healthy gums, and adequate bone tissue, some candidates are inherently at greater risk due to additional factors:
Smoking: Smoking and tobacco use can cause implants to fail, and generally reduce one's ability to heal after surgery.
Alcohol consumption: Alcohol may cause bleeding complications and inhibit healing when consumed around the time of surgery.
Teeth grinding: Also known as bruxism, the grinding or clenching of one's teeth can keep implants from healing properly. Speak with your dentist regarding what can be done about bruxism.
Disease: Systemic diseases such as diabetes, heart disease, and autoimmune disorders can increase the risk of complications from surgery. Consult your dentist on any current diseases or health conditions.
Consult Dr. Siegel
In order to ascertain your candidacy for dental implants, come in for a personal consultation with Dr. Siegel. Your dental and overall health will be evaluated, along with your ability to physically support implants. In the event you are not a good candidate, we offer a variety of other restorative treatments for missing teeth. Contact us today to schedule your appointment.
Related to This