Keep Your Smile at its Best: Replace Worn Porcelain Veneers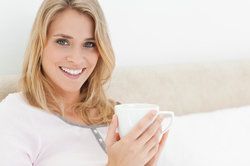 Even with proper care, porcelain veneers will not last forever. Well cared for veneers have a lifespan of 10 or more years. If not cared for properly, porcelain veneers will have an even shorter lifespan, requiring replacement much sooner. Rockville cosmetic dentist Victor R. Siegel offers porcelain veneer treatment and care to help keep your porcelain veneers at their finest for years to come. You can help prolong the life of your porcelain veneers by understanding the causes of porcelain veneers replacement.
When Do Porcelain Veneers Need Replacing?
Porcelain veneers can last for many years if cared for properly but should be replaced at the first signs of damage. Porcelain veneers may require replacement for the following reasons:
Damaged natural tooth: Porcelain veneers are bonded to the front of the teeth, leaving the back of the natural tooth still vulnerable to decay. Any time the natural supporting teeth are damaged, porcelain veneers may need replacement in order to restore the underlying tooth and keep it healthy.
Chipped or cracked veneer: Porcelain veneers are extremely durable, however, they may break if not well cared for. Chewing on hard items like pen caps or even ice can chip or crack a porcelain veneer. Facial injury could also cause damage to veneers. Fractured or chipped porcelain veneers should be replaced immediately to avoid damage to the natural tooth supporting the veneer.
Loose veneers: Porcelain veneers may loosen over time as the dental cement used to bond the veneer weakens.
Worn down: Some patients receive veneers to repair the damage caused by teeth grinding. These patients may continue to grind their teeth after veneer treatment. This will cause damage to the veneers, requiring early replacement.
Tooth discoloration: Porcelain veneers are stain resistant and are custom colored to match the surrounding teeth. Over time, the surrounding teeth can yellow or become stained, creating a noticeable difference between the color of the natural teeth and porcelain veneers. Porcelain veneers may need replacement when teeth are whitened for a similar reason. Porcelain veneers will not whiten with teeth whitening treatments so they may need to be replaced to match the new shade of the teeth.
Prolong the Life of Your Porcelain Veneers
The best way to ensure a long life for you porcelain veneers is to take good care of your veneers and your overall oral health. Here are some tips to help you prolong the life of your veneers.
Practice proper oral hygiene: Keeping your teeth and gums healthy is of the utmost importance when it comes to caring for your porcelain veneers. Brush at least twice a day for at least two minutes at a time and pay close attention to the gum line. Don't skip flossing! Floss between each tooth once a day.
Use a non-abrasive toothpaste and soft bristled brush: Switch to a nonabrasive toothpaste and soft bristled toothbrush to prevent scratching or loosening of your porcelain veneers.
Don't chew on anything hard: Don't chew on hard items like ice, pen caps, fingernails, or anything metal as these can chip or fracture porcelain veneers.
Seek treatment for teeth grinding: If you've received porcelain veneers due to teeth grinding, be sure to seek treatment for teeth grinding to prevent damaging your veneers.
See your dentist regularly: See your dentist for regular check-ups and cleanings to catch any dental problems early and to make sure your veneers are at their best.
Schedule a Consultation
To find out more information about porcelain veneers treatment, we welcome you to schedule a consultation today!
Related to This