Our Oral Surgery Services
Dr. Victor Siegel offers a wide range of advanced oral surgery procedures at our practice in Rockville, MD, to meet our patients' various needs. Depending upon your dental health, he can extract teeth, remove cancerous lesions, place dental implants, and perform bone and soft tissue grafting. Combining technical expertise and advanced technology, Dr. Siegel can deliver precise and effective care throughout treatment. Whether your needs are cosmetic or functional, Dr. Siegel can help you decide which treatment option is best for you and design a customized plan accordingly.
Types of Procedures
During your consultation, we can perform a thorough examination of your smile and evaluate your medical history. If we determine that a surgical procedure is right for you, we can review pre- and post-operative care to ensure a successful outcome.
Combining technical expertise and advanced technology, Dr. Siegel can deliver precise and effective care throughout treatment.
Dental Implants
This small titanium post is surgically embedded in the jawbone. Designed to replace missing tooth roots, dental implants can stimulate bone regrowth and prevent further bone degeneration. As a result, it is often recognized as the best method of replacing a missing tooth. Whether you are missing one tooth or a full dental arch, Dr. Siegel can design a treatment plan tailored to your needs. We can then restore your tooth with a custom implant-supported dental crown, bridge, or denture.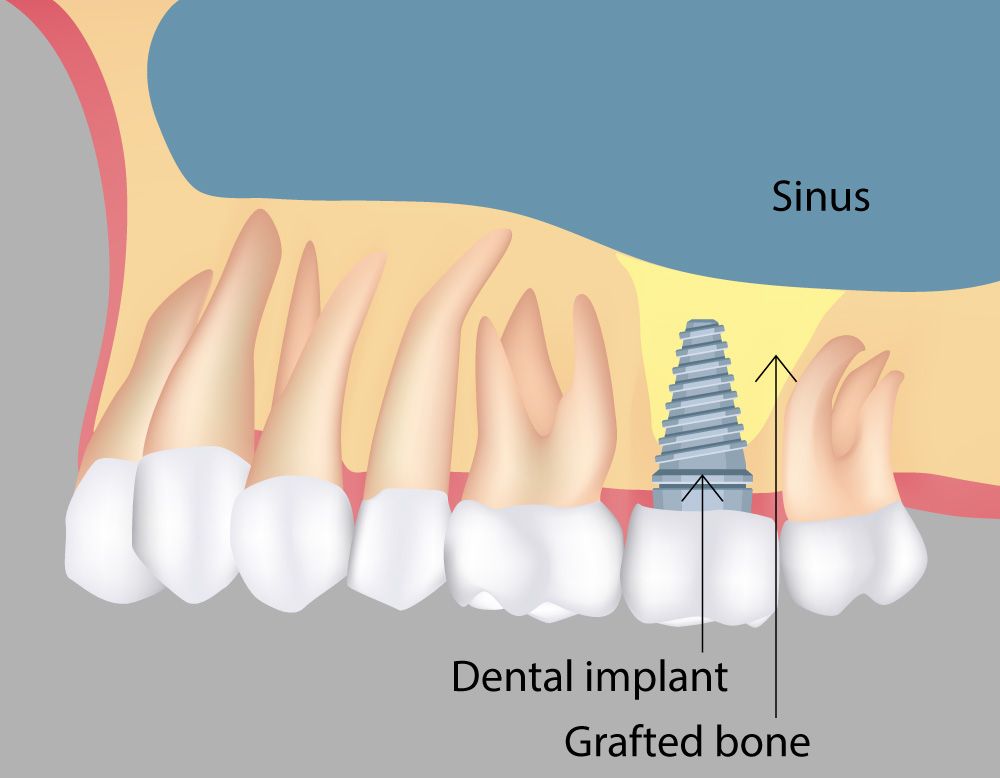 Bone Grafting
Sometimes jawbone recession can occur, especially if you have been missing teeth for an extended period of time. A bone graft or sinus lift can help to restore the structure of your jawbone and improve your candidacy for dental implants. During this procedure, Dr. Siegel can transplant either your bone or biocompatible material into the socket, before securing it in place.
Soft Tissue Grafting
Gum recession exposes the roots of your teeth, causing dental sensitivity. To address recession, Dr. Siegel can perform a soft tissue graft. He can transplant either your own tissue or a substitute material to compromised areas, improving the overall shape and function of the gums. Dr. Siegel can assess your individual needs and determine which method is right for you.
Wisdom Teeth Removal
At our practice, we typically recommend removing wisdom teeth when patients are in their early teens or 20s, before they become problematic. If you have impacted wisdom teeth, they may damage adjacent teeth and cause dental misalignment. Dr. Siegel is highly experienced in wisdom tooth removal, and provides his patients with compassionate care throughout the process.
Tooth Extractions
A tooth may need to be removed for any number of reasons, including decay, infection, bone loss, fractures, periodontal disease, or resorption. Dr. Siegel uses the most modern tooth removal techniques to ensure minimal impact on surrounding healthy tissue. He can perform both simple and complex tooth extractions in-office for your convenience. Dr. Siegel may also review socket preservation with you, to help avoid deterioration of jawbone density.
Oral Pathology
If you have lesions or irritation in your mouth, it is important to determine whether they are benign or malignant. Dr. Siegel can perform an oral cancer screening using advanced VELscope® technology to detect abnormalities. We can then submit material to our trusted laboratory to perform a biopsy. If necessary, Dr. Siegel can remove any areas of concern.
Improve Your Smile Today
Whether your goal is a more beautiful smile or increased function, Dr. Siegel offers surgical solutions to improve your overall oral health. To schedule your consultation and determine the right treatment for you, call our office at (301) 963-4330 or contact us online.