Replace a Single Missing Tooth with an Implant-Supported Crown
If you are missing a single tooth, an implant-supported crown offers a unique opportunity to restore the health and appearance of your smile without altering any healthy teeth. With an implant-supported crown, you not only fill gaps in your smile, but you can also experience the lasting benefits of restoring the entire structure of your tooth. At our Rockville, MD, practice, Dr. Victor R. Siegel places and restores dental implants. Using our advanced CEREC® system, he can also design and create a beautiful porcelain crown the same day as your restoration appointment. Our team offers completely streamlined treatment, all under one roof.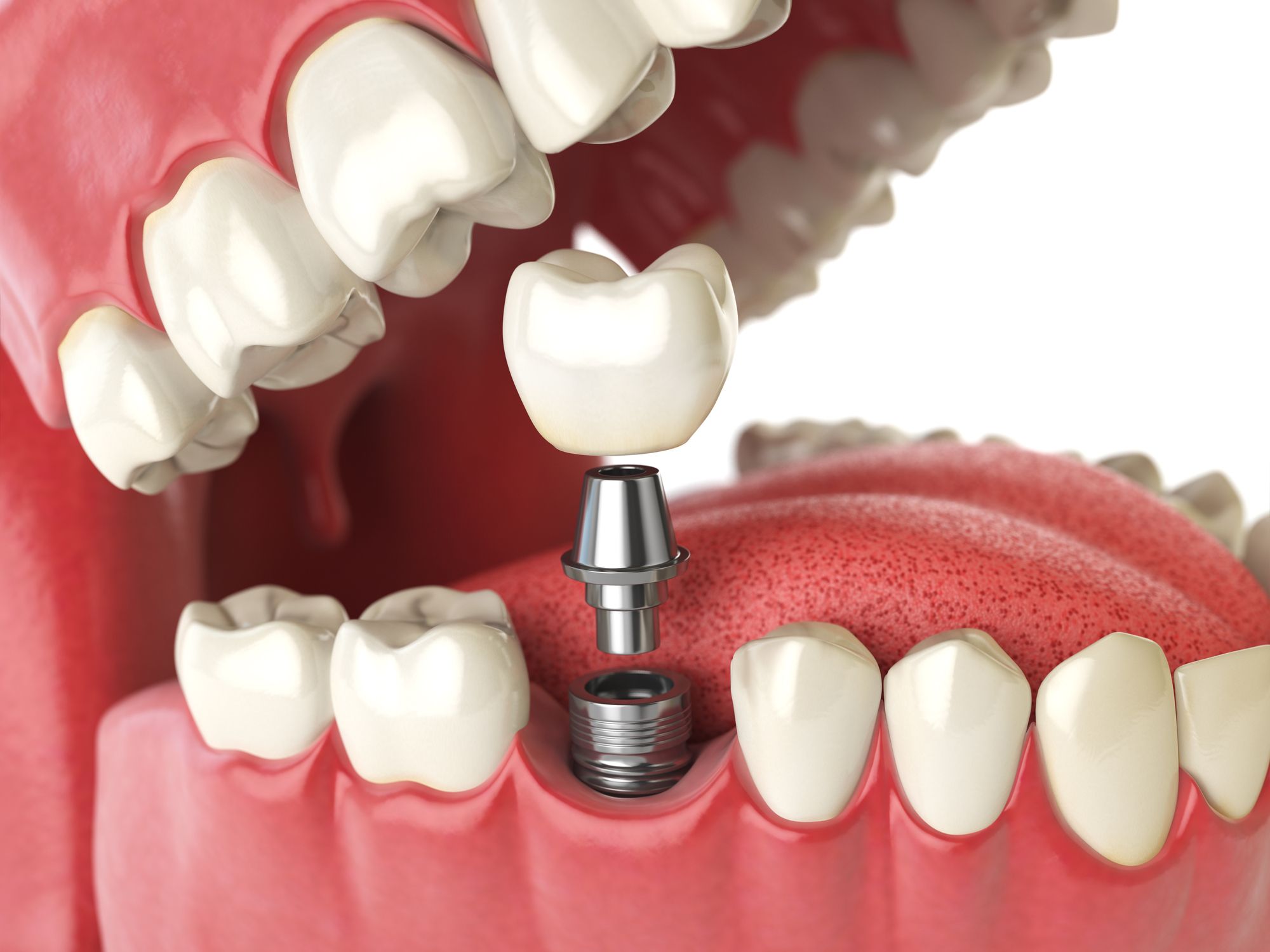 What Is an Implant-Supported Crown?
This type of restoration consists of three parts: a small, titanium post, an abutment, and the dental crown. The post, or implant, is embedded into your jawbone to act as an artificial tooth root. Then the abutment connects your crown to the post for a complete restoration.
The Benefits of Choosing Implants
Before dental implants, the only real option for a single missing tooth was a traditional dental bridge. Implant-supported crowns offer a range of benefits over bridges, including:
Improved oral health: By replacing the roots of teeth instead of just the crown, implants provide support for the jaw. This prevents the tissue loss which occurs when teeth fall out or are extracted.
Preserved tooth structure: When placing a traditional bridge, Dr. Siegel must alter the teeth on either side of the gap to place conventional crowns. With an implant-supported crown, he does not have to remove any healthy enamel.
Longevity: With proper care, your implant can last a lifetime. In contrast, traditional bridges are more likely to require repair and replacement.
Implants are not often covered by insurance so we accept financing to help patients invest in this advanced treatment method.
Am I a Candidate?
Good candidates for an implant-supported crown:
Have experienced isolated tooth loss
Are free from gum disease
Have sufficient jawbone tissue
Are in good oral and overall health
Do not smoke
The best way to determine if an implant-supported crown is right for you is to schedule an appointment with Dr. Siegel. Using digital x-rays and scans, he can determine if you can undergo implant placement surgery or if you need to undergo a preliminary procedure to restore your candidacy first.
Using our advanced CEREC system, Dr. Siegel can craft your implant-supported crown right in our office, saving you time and money.
We offer a comprehensive range of treatments to restore implant candidacy, including bone grafts, sinus lifts, and periodontal care. If you do not qualify for an implant-supported crown, we also provide a variety of other tooth replacement options.
What to Expect during Treatment
Receiving an implant-supported restoration typically takes about four to six months. However, your dental implants timeline will depend on several factors, including whether you need preparatory procedures and the natural healing speed of your body. Most treatment with implants involves four steps:
Preliminary procedures
Abutment placement
Final restoration
Using our advanced CEREC system, Dr. Siegel can craft your implant-supported crown right in our office, saving you time and money. In some cases, he may also use CEREC to create a temporary restoration for patients to wear as they heal during the different stages of treatment. Our CEREC crowns are created using top-quality ceramic material, allowing the restoration to blend seamlessly into your smile for a natural-looking result.
Fill the Gaps in Your Smile
When you lose a tooth, your smile becomes vulnerable to a host of other oral health issues. By replacing the lost tooth with an implant-supported crown and treating the underlying cause of tooth loss, Dr. Siegel can protect your smile against further concerns. For more information about dental implants, call our office at (301) 963-4330 or contact the practice online.